How can you sleep in an ergonomically correct way?
A good night's sleep is a basic need and ergonomic sleep provides the best recovery of your body. To sleep ergonomically, you have to take some aspects into account. In this blog you learn why your sleeping position, your mattress and pillow and the height of your bed are important for sleeping both well and in an ergonomically correct way. 
Sleeping ergonomically in which sleeping position?
In the first place, your sleeping position is important. Do you want to sleep 100% ergonomically? There are two sleeping positions in which you can lie ergonomically correct. This is the side position and the back position. In these positions, your spinal column can get total rest and recover from the strains of the day. However, you need a suitable mattress (or sleep system) and pillow to properly support your back and neck.
Lying on your stomach or half on your stomach and side (a somewhat twisted position), is not recommended if you want to sleep ergonomically. An incorrect sleeping position cannot be corrected even by the best mattress or sleep system (bed base + mattress).  Sleeping on your stomach is not desirable for the neck and very often detrimental for the lower back.
In our experience, customers who start to sleep ergonomically reduce sleeping on their stomach as well.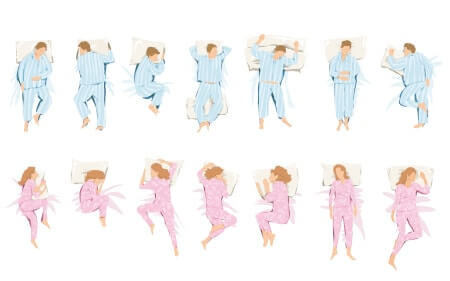 Best mattress or bed for ergonomic sleep?
The most difficult choice is definitely that of the bed or mattress. If you are single, this choice is somewhat easier. Couples must agree and preferably choose ergonomic sleep comfort tailored to each sleeper.
Choosing a bed or mattress to sleep ergonomically should be based on your sleeping position and your personal preference with regard to comfort. In addition, the weight and height of the sleeper play a part and any specific physical characteristics such as very broad shoulders.
Ergonomic sleep is about the right support
A side sleeper needs a soft shoulder zone and a smooth hip zone to keep the back in a straight position during the night. For a back sleeper the lowering of the pelvis is important to support the natural S-shape of the spinal column. However, both need a firm back zone to ensure that they continue to lie ergonomically correct and this during on average 10 years after which any mattress should be replaced.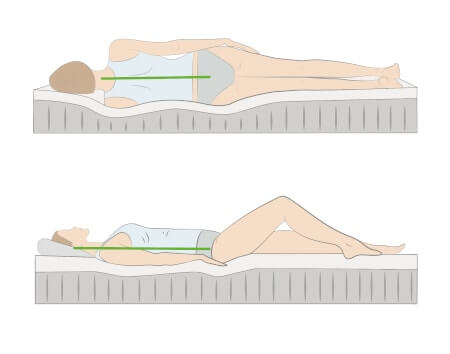 Dorsoo offers an ergonomic sleep system with the bed base offering active and dynamic support. The advantage of a dynamic sleep system is that it adjusts automatically to a changing sleeping position (during the night) and changing weight of the user (throughout the years).
Comfort of a mattress and personal preference
The personal preference for sleeping comfort depends on the sleeper's history. On what type of bed and mattress have people slept well or poorly in the past? The comfort as such is not that determinant for an ergonomic night's sleep. People can sleep anatomically correct on a firm, medium or soft mattress (depending on the weight of the sleeper).
However, if people choose a mattress that does not match the sleeper's preference with regard to comfort, they will be inclined to lie in fewer ergonomic sleeping positions than the mattress was intended for. So, indirectly, the comfort of the chosen mattress is important for ergonomic sleep.
Which pillow for ergonomic sleep?
You have already more information about suitable sleeping positions and which sleeping solution may be most suitable for you. If you want to complete the picture, the pillow is worth some research. Your head and neck need the support 6 to 9 hours per night. A proper ergonomic pillow takes away the pressure at shoulder level when you sleep on our side. Choose the pillow that matches your sleeping position.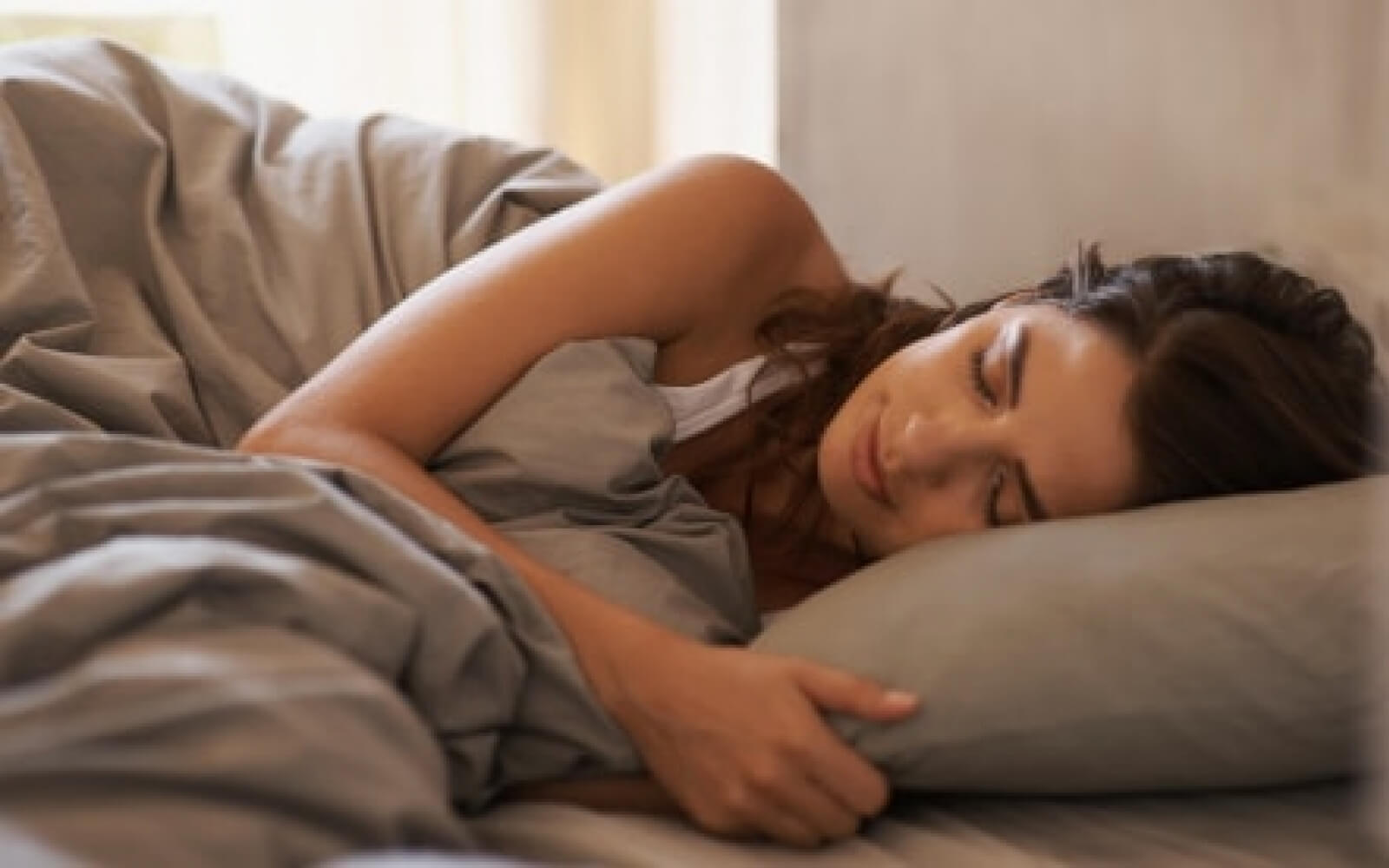 Entry height of the bed
Finally, a good entry height has ergonomic advantages. When you get a little older and tend to feel a bit stiffer from working in the garden, getting in and out of bed easily will be a daily (or should we say nightly) comfort.
You now have all the information about ergonomics and a good night's sleep. General advice do not make a hasty decision and get good advice from an expert. After all, it's your sleep and health you are dealing with.